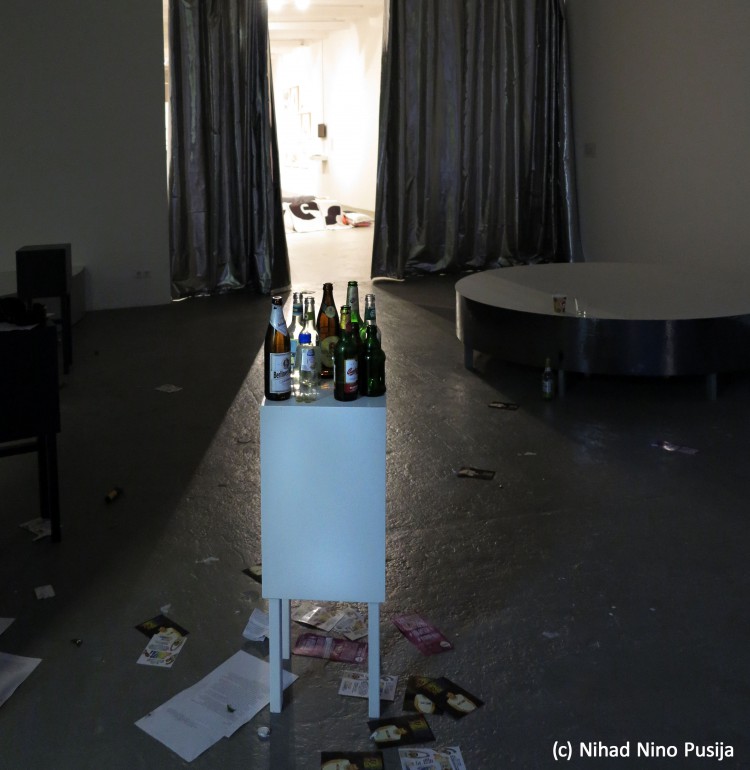 WHAT IS QUEER TODAY IS NOT QUEER TOMORROW
nGbK, Berlin, 2014
Eduardo da Conceição/ Romy Kießling/ Michaela Muchina did the exhibition design for WHAT IS QUEER TODAY IS NOT QUEER TOMORROW. The design is based on a concept of a hybrid between club culture and gallery culture.
We work within the fields of stage design, temporary architecture, spatial research, interventions, interiors and exteriors. We are interested in developing accessible structures, concepts of sustainable, experimental and selfmade design.
In our work we aim towards critical approaches that address social and spatial practice where we are searching for possibilities to realize the potential pleasures that exist at the intersection between the lived and the built. A collective think tank where fiction and reality converge and where we can experiment and try out concepts of facing realities.